Objective:
To determine the shadow impact of a proposed building addition on the existing windows of an adjacent dwelling.
Background:
A second storey addition is proposed for the dwelling in the foreground. The impact of this addition on the availability of light at the windows of the adjacent dwelling to the north was determined by comparing existing to proposed conditions at various times of day throughout the year.
Results:
A sample 3D model of the "before" and "after" conditions is shown below.
---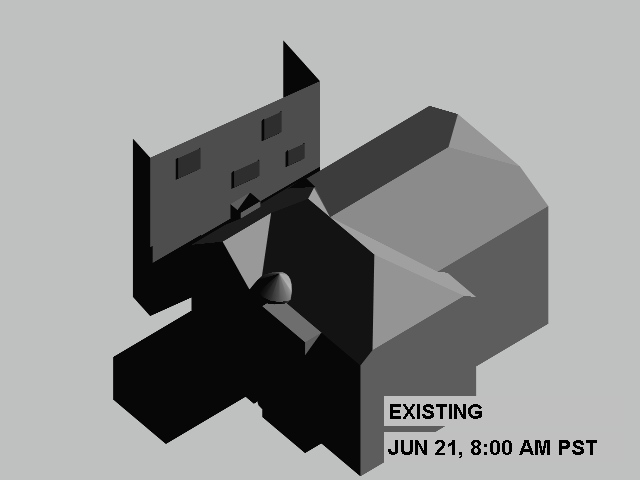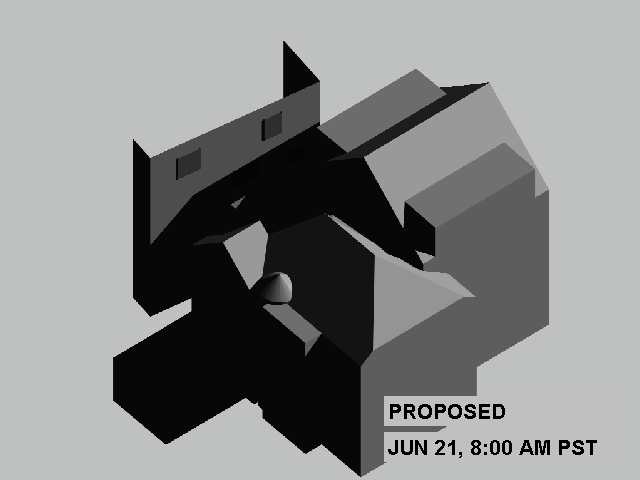 ---