R. BOUWMEESTER & ASSOCIATES
Sun & Shadow Position Specialists
with Modeling Applications in
Collision and Crime Scene Reconstruction,
Urban Development, Site Planning and Building Design

---



About Us
Services
What We Do
Projects
Clients
---
Shadow Impact Assessment
Proposed Second Storey Addition
---
Objective:
To determine the shadow impact of a proposed building addition on the existing windows of an adjacent dwelling.
Background:
A second storey addition is proposed for the dwelling in the foreground. The impact of this addition on the availability of light at the windows of the adjacent dwelling to the north was determined by comparing existing to proposed conditions at various times of day throughout the year.
Results:
A sample 3D model of the "before" and "after" conditions is shown below.
---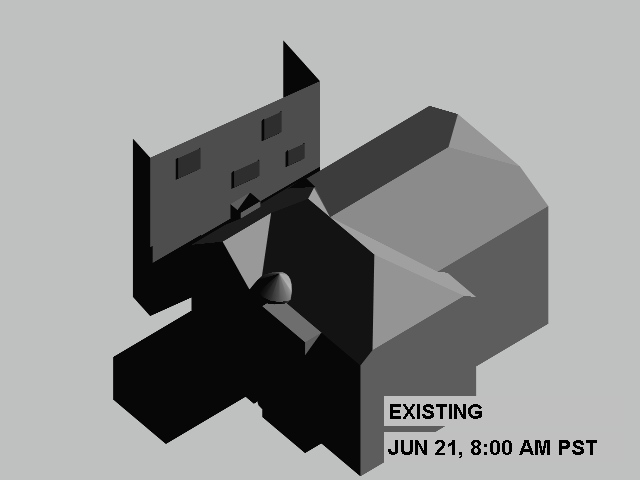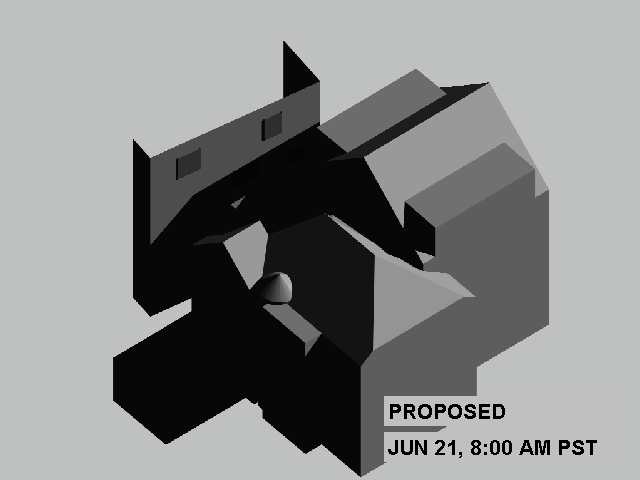 ---
Ralph Bouwmeester, P. Eng.
R. Bouwmeester & Associates
Barrie, Ontario Canada
Phone: 1-705-726-3392

(Please call or email for complete address details)
---
All the information contained within these World Wide Web Pages is
Copyright © 2001, R. Bouwmeester & Associates.
All Rights Reserved.
All Trademarks mentioned herein belong to their respective owners.
---