Objective:
To determine the shadow impacts on adjacent properties due to a proposed highrise condominium.
Background:
The proposed highrise is shown below in heavy outline. The adjacent streets, properties and townhouse dwellings are drawn with lighter lines. The shadow patterns for each of 9:00 am, 12 noon and 4:00 pm EST are shown by the heavy dashed lines..
Results:
The shadow impacts were determined for March 21, June 21, September 21 and December 21. The sample below represents March 21st.
---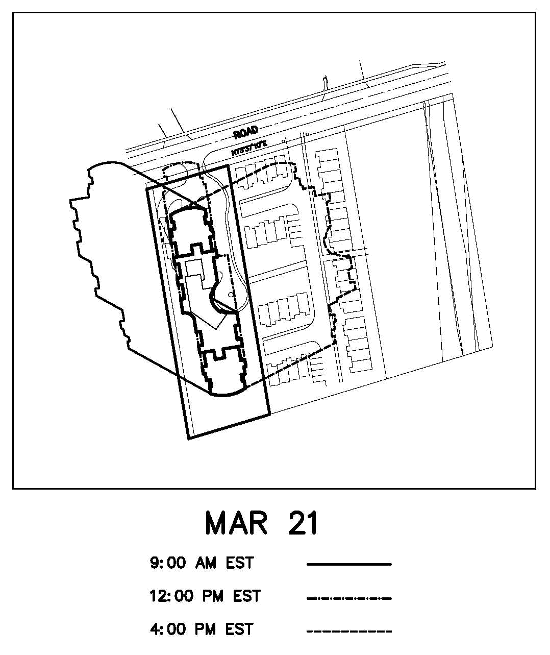 Click here for a rendered sample of a high density downtown area.
---